Welcome to Beech class.Nursery and Reception
Our class teachers are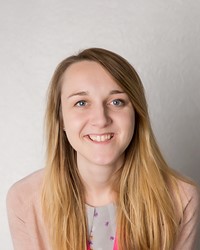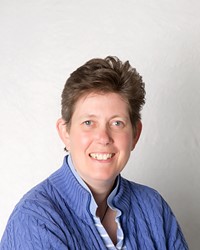 Miss Coleman                             Mrs Guest
We are supported by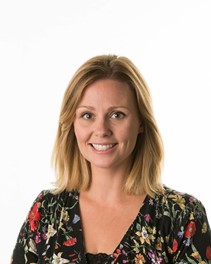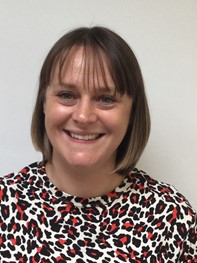 Mrs Watling                             Mrs Carr
Spring Term 2021 topic is Traditional tales, fairy tales and magic. Please click here to view our class updates on the EYFS home learning page.
Beech class is our Early Years Foundation Stage class for our Nursery and Reception pupils. This term our topic is 'Our Homes', through the term we will share our own experiences and develop our learning further by exploring links to our topic.
In EYFS at Alveley School, we follow a child led approach to play based learning with the belief that each child develops at his or her own pace. The teachers and teaching assistants support and develop the children in their learning, focusing upon the child's interests and taking opportunities to support and extend their learning in a meaningful context. Play is a child's work, we follow their personal exploration and natural inquisitiveness to extend and develop learning opportunities.
This positive ethos is at the heart of the EYFS at Alveley. It is extremely important that the children feel happy and comfortable within the setting; where they are constantly supported and encouraged. The children's achievements are recognised and celebrated. This ethos allows for and encourages problem solving, resilience, curiosity and high levels of engagement. All adults recognise the importance of developing a strong, positive, trusting relationship with each child, knowing each of them as an individual.
Pupils are gradually introduced to more teacher directed activities, whereby the learning experiences follow the children's interests, linking to a termly topic. Initial ideas of enhancements and stimulus within the environment link to the termly topic and allow children to further develop their learning.
To maximise learning opportunities, the children have daily access to both an indoor and outdoor classroom, and are encouraged to make their own choices. The environment is carefully planned to develop the children's learning experiences. 
Please click here to view Early Years at Alveley
Our Nursery and Reception children have all made a fantastic transition. It has been wonderful to see them so engaged with all of the new resources in our classroom and so settled as they begin to develop friendships here at Alveley. Our topic this term is 'Homes', we have begun by sharing the things we enjoy doing at home.
Playing together with our new animals.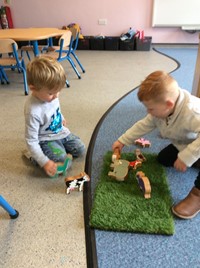 Counting and making connections between numerals and quantities.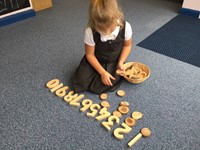 reating our own dinosaur swamp in our sensory tray.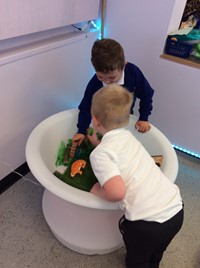 Making dinner for our friends in the home corner.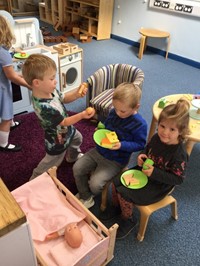 Taking turns using our bricks.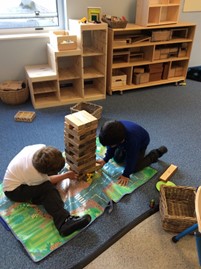 Painting the acorns found in Forest School.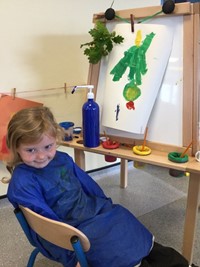 Creating a puppet show with familiar story character's.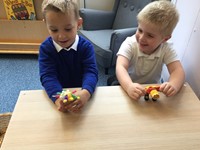 Relaxing with a story in the book corner.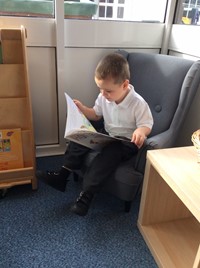 Sharing stories together.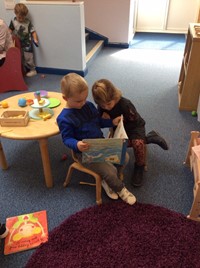 Working as a team to roll the tyres.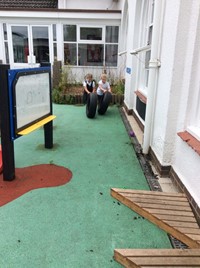 Drawing the big bad wolf from the story.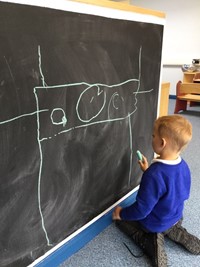 Enjoying our new forest school equipment
All the children have thoroughly enjoyed our new forest equipment these past weeks, they have engaged with all the new areas and have practiced looking after the equipment.