Welcome to Cedar class year 1 and year 2
Our class teacher is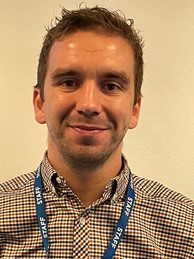 Mr Vaughan
We are supported by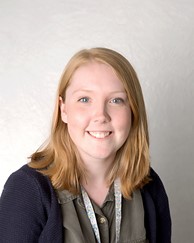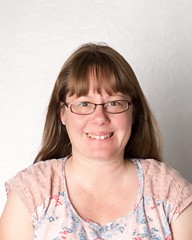 Miss Sherry                       Mrs Graham
Summer Term 2022
Our Topic in Summer Term is 'Journey into the Artic'
A wintery, wonderland of a topic day!As a deep dive into our new topic of the Arctic we had our topic day revolving around lots of activities and engaging games to get us excited to learn more.
We found coloured ice spheres that had travelled from the Arctic and we had to uncover what was hiding inside them. Some of us used our hands to melt them and some of us smashed them.
We then learnt about the Aurora Borealis and made some creative chalk pictures of it - as you can see we all worked hard and concentrated really well.
Finally we created Inuksuk, which are the same statues as Inuit people make. We used sugar and coloured ice to make ours.
The children behaved beautifully and we all had a wonderful day - thanks all for the dressing up and costumes.
Mr. Vaughan.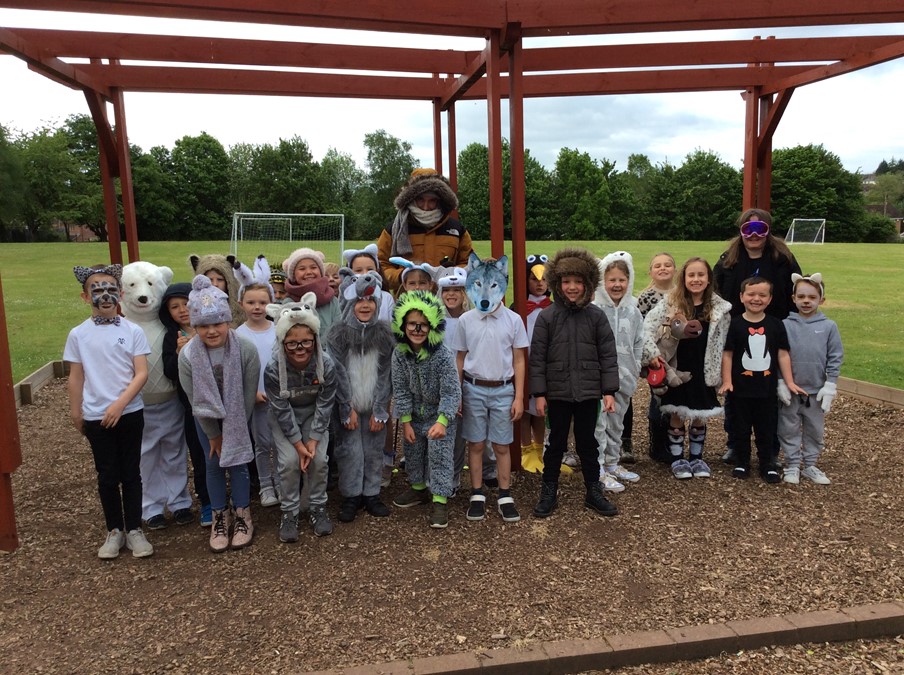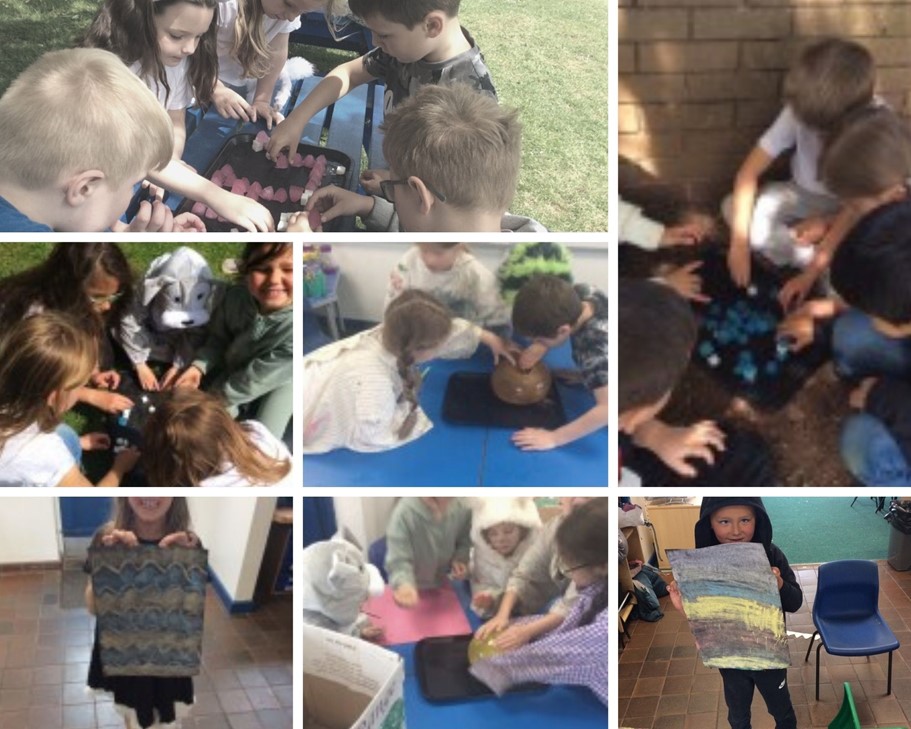 Cosford School Trip
What a day!
Yesterday the whole of Cedar trip went for a learning experience at RAF Cosford!
At the start of the session one of the workers at Cosford showed us how to make a rocket! We then got to use an air pump to fire our rockets across the hangar!
The winners of the rocket which flew the furthest got to take a RAF Cosford pencil case home full of stationary.
We spent the rest of the day exploring the different exhibits, looking at different modes of transport and eating our lunch in the Crew Room!
All of the children had a fantastic time and were beautifully behaved, they represented Alveley perfectly.
It was a really nice day - especially the park!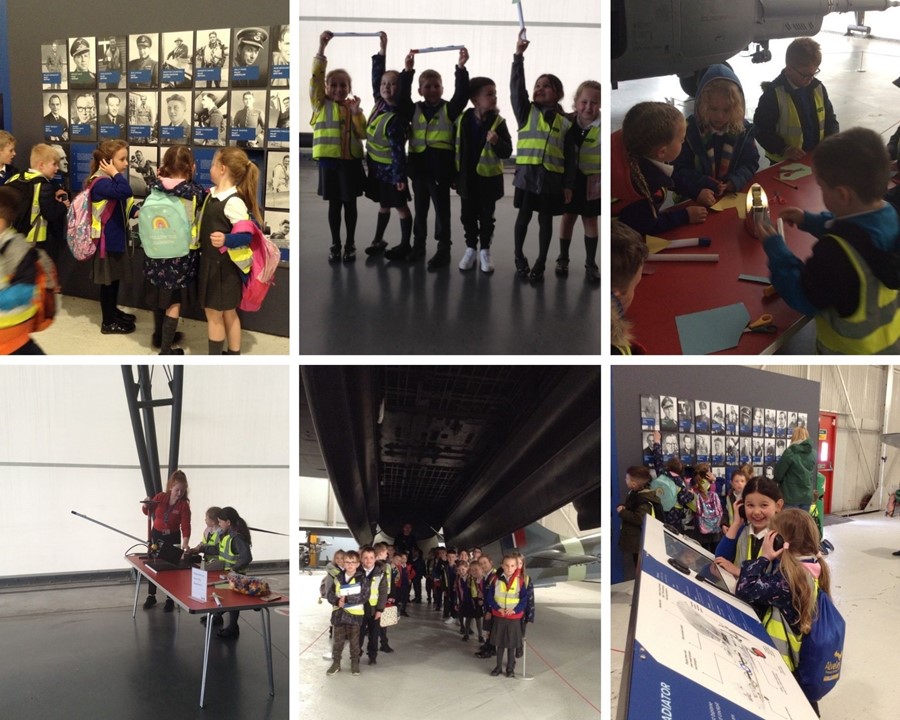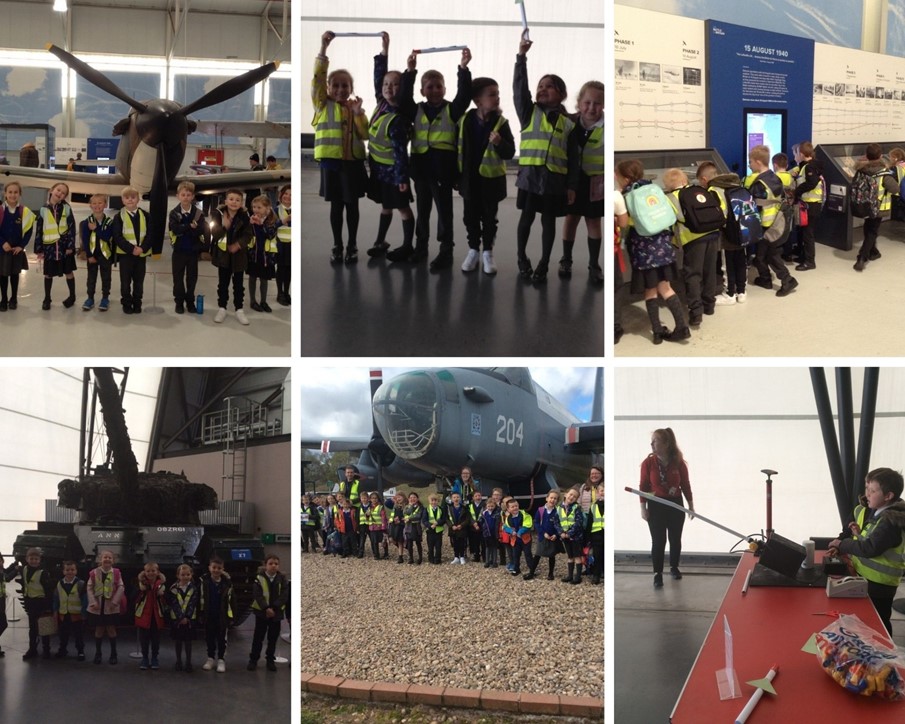 Multi Skills Sports Festival
We had a really fantastic time at St Leonard's Primary School for our interschool multisport competition! We joined in with lots of different activities that used lots of different skills such as tennis, hockey and basketball!
We enjoyed the sun and the children behaved perfectly - they did Alveley proud.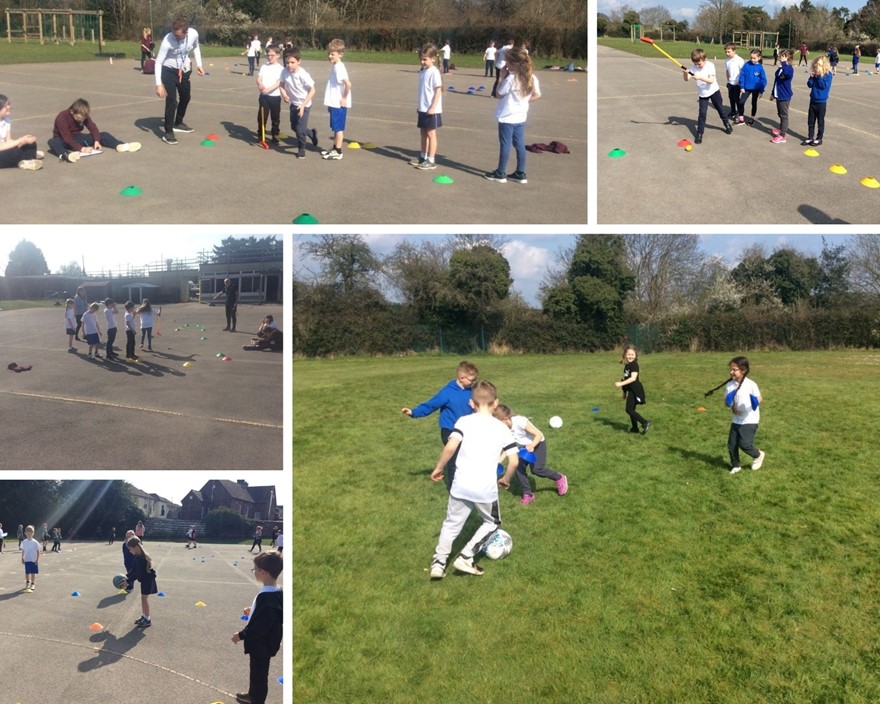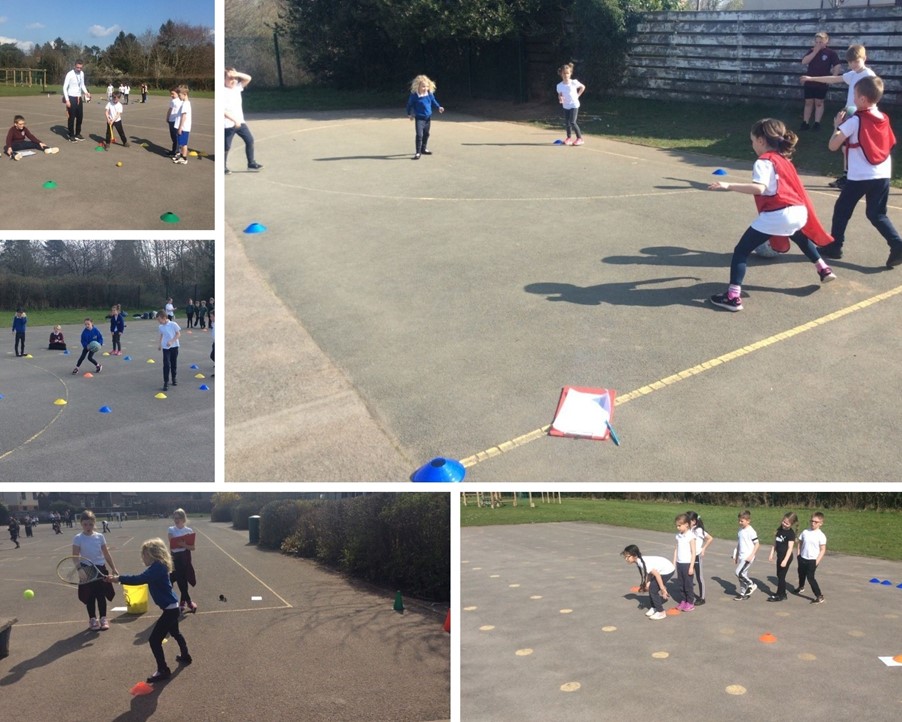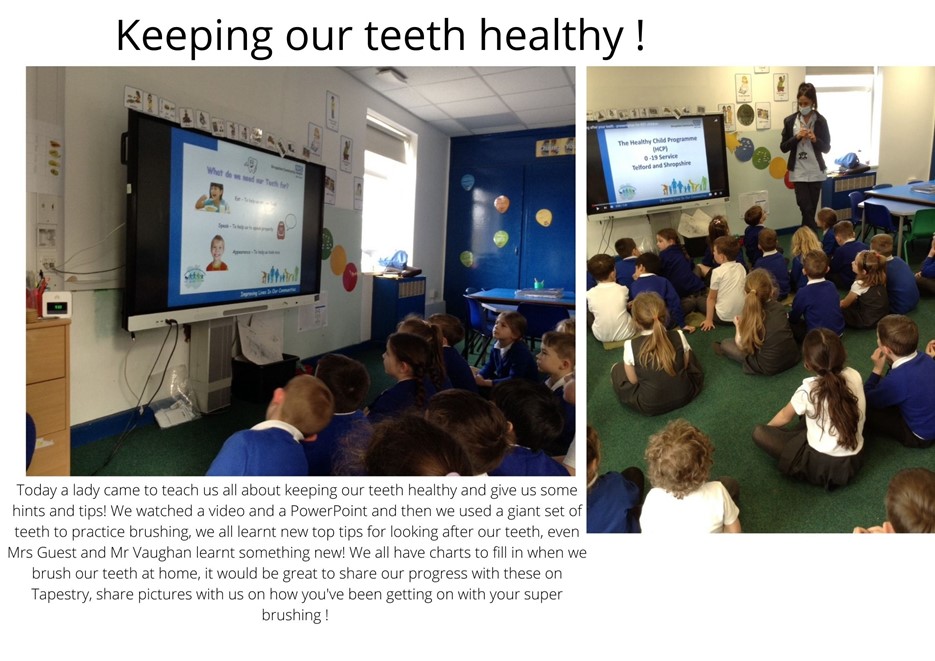 Spring Term 2022
This term our topic is 'Travel and Transport' .
On Topic day we had to go outside and see how Mr Vaughan had travelled to school - he had crashed his hot air balloon on the playground and needed to get back to Brazil. The children spent the day designing new transport and researching google maps for a route for him to fly back home. In case his hot air balloon didn't work, the children made paper airplanes that he could use to model a new plane.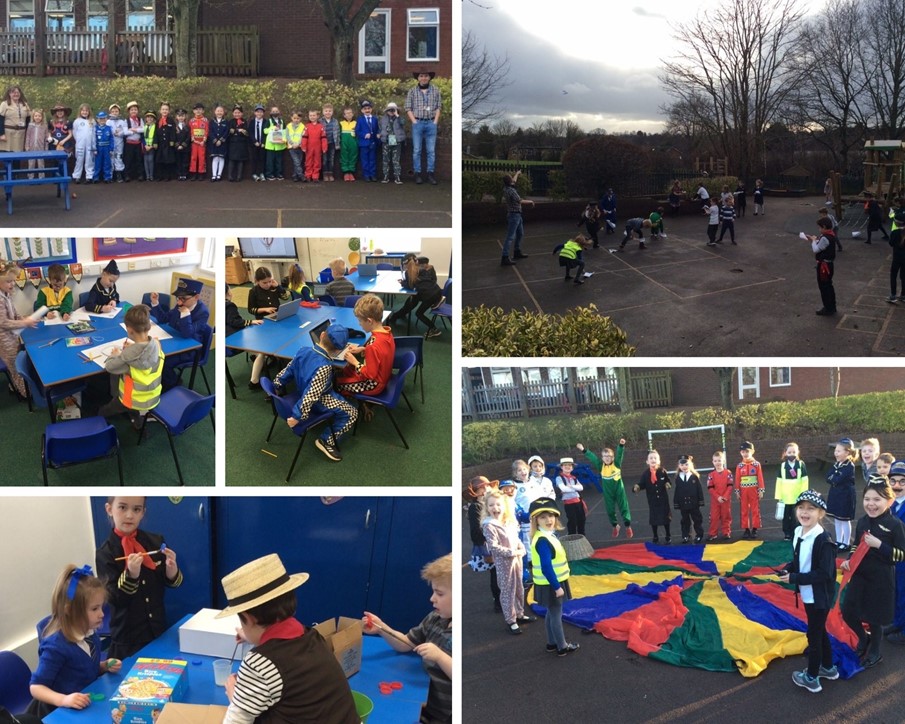 Autumn Term 2021
Wonderful afternoon at the county park again looking at winter. We had a discussion about migration and then played a game guessing which birds migrated and which didn't - following on from this we then made some bird feeders. Some children chose to hang them at the park and others opted to take them home.
To finish off we went and looked for habitats around the park and managed to find a badger's den ready for the winter.
Ed who ran our sessions from the park was super informative with us and so helpful! He would love to have us back again in the future - mainly because the children were so well behaved and inquisitive!
Well done Cedar class, I'm very proud of you and thank you for the lovely afternoon.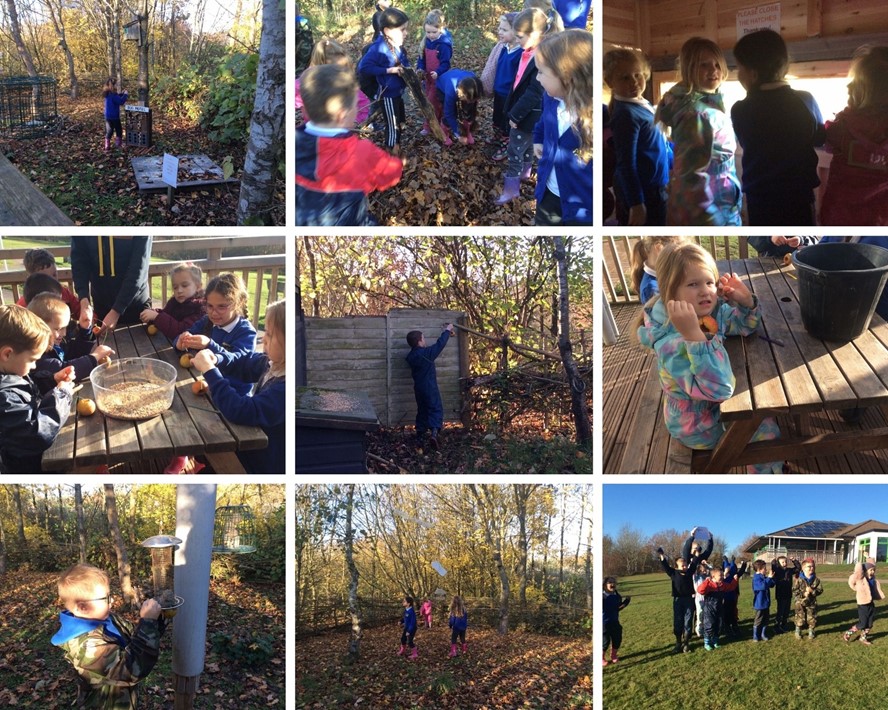 Absolutely fantastic morning today at the country park! Ed the guide took us on a whole range of activities such as tree rubbing, minibeast hunting and leaf lotto! We also had lots of time to talk about and look for different signs of Autumn.
The children behaved beautifully and had a great time all morning long, even with the long walk back to school.
Thank you everyone for getting them all ready and having everything prepped to go - it made it a really easy morning for everyone.
We can't wait to go back in a few weeks to see how it looks a bit more wintery!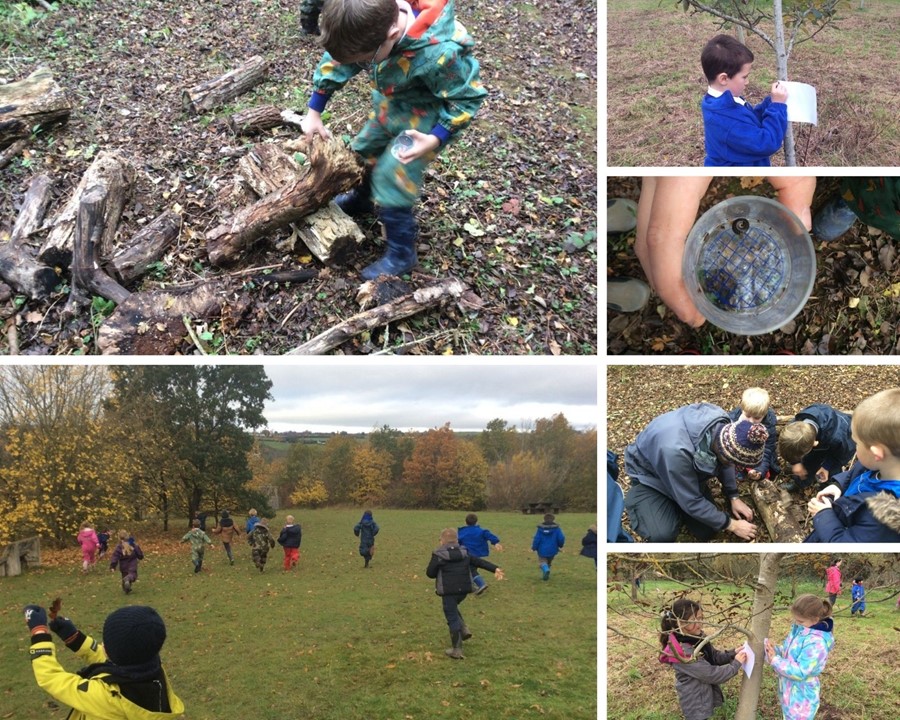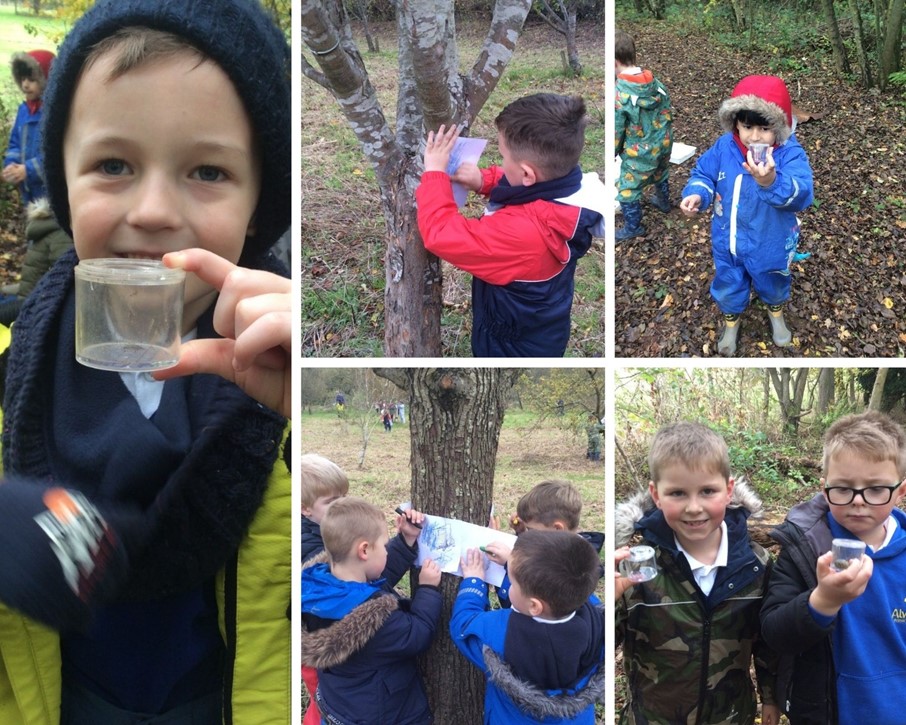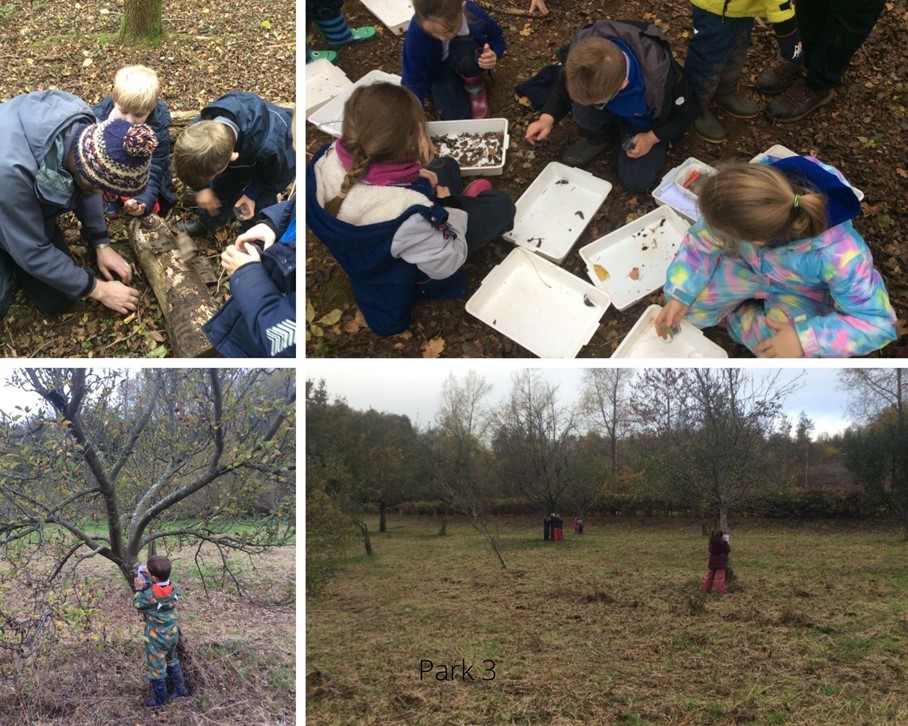 We've jumped straight into it this morning with a wonderful Fire of London workshop. We watched as the story of the fire was retold to us and listened to audio of the different historical figures during the fire described what happened.
We then had to create freeze frames of the different scenarios and ended our morning by completing interviews between a journalist and people from 1666.
We had a lot of fun and learnt an awful lot by taking part in all of these dramatic retelling of stories.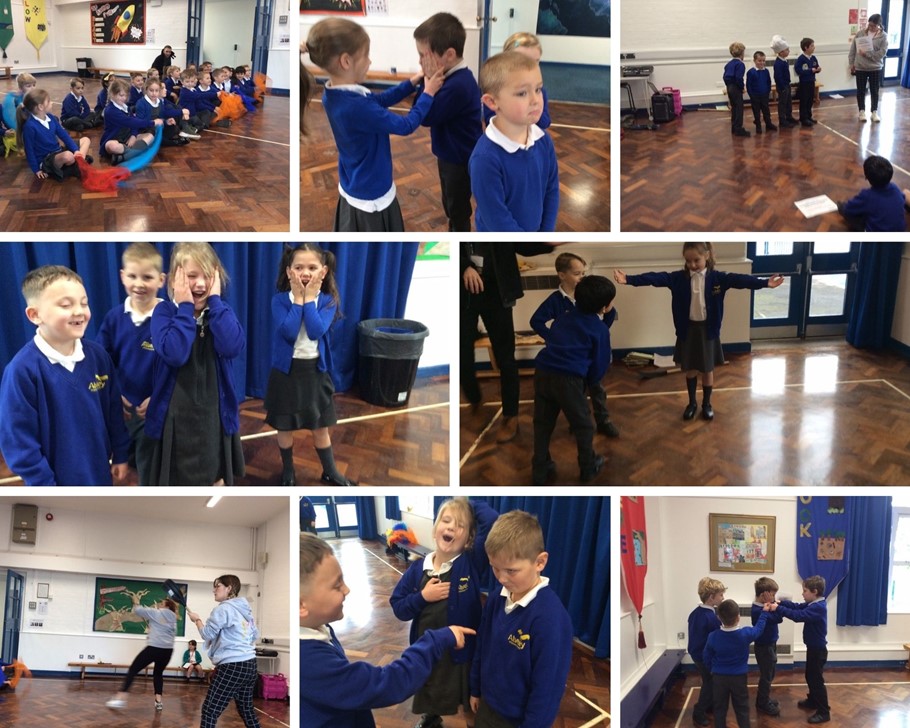 We went on a virtual tour of London this week! Bus Driver Vaughan took us all the way from Alveley to London and afterwards we went from landmark to landmark, exploring and enjoying them! At the end of a long day we all hopped back on the bus and went home!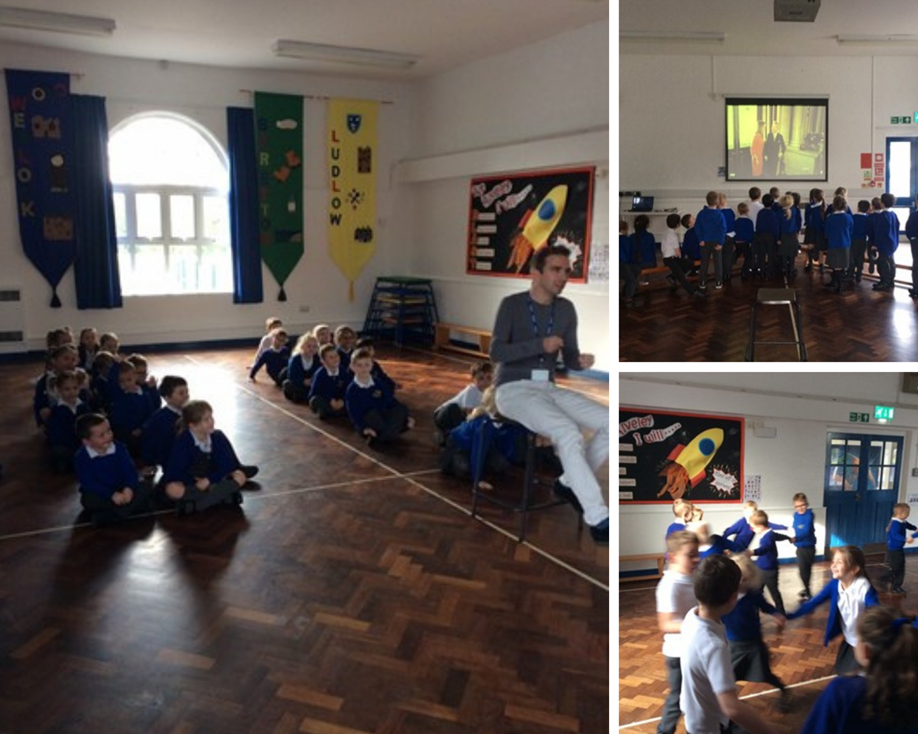 Topic Day
What an incredible day we have had in Cedar class today learning all about our topic The Great Fire of London! We watched a video that explained how the fire started! Turns out it was a baker a bit like Chef Vaughan! We wrote instructions for baking bread on old timey paper, then we followed our instructions and worked in groups to make loaves of bread! It was hard work. This afternoon we built our own small version of London using paper craft, we added big towers as our backdrop. We went through all the rules that we have to follow to make a safe fire. London went straight up in flames and the fire blew through the town houses so quickly! Everyone was very sensible with the fire and we shared what we had done with the rest of the school in assembly. The children had a great day and I hope their bread is lovely. Thanks for everyone dressing up so nicely - you looked awesome!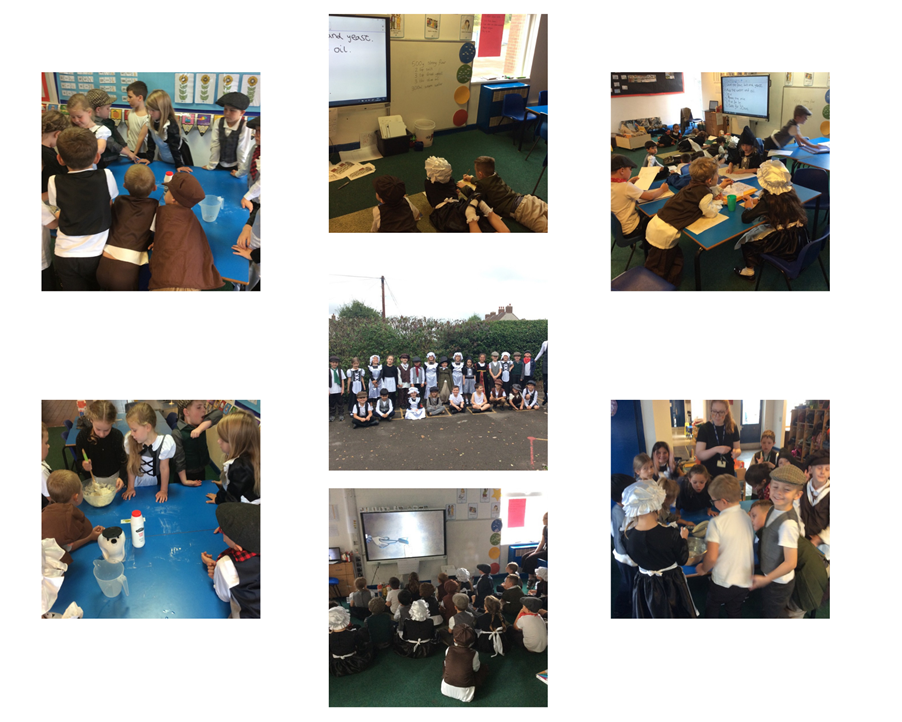 We have had a super start to our new school year in Cedar class! In music we have just started to learn the difference between pulse and rhythm. We have learnt new songs to further our understanding.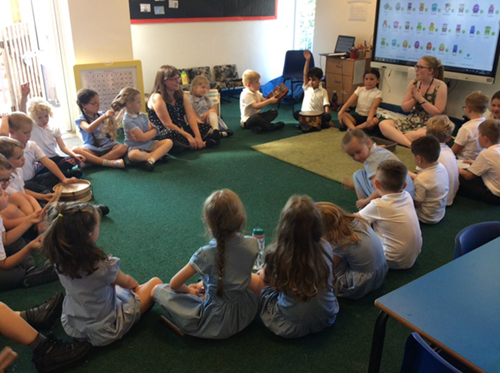 Classroom Rules
We also came up with a list of rules for our class. We had a discussion about what we thought was fair and how as a class we wanted to behave together.