Welcome to Oak Class Year 5 and Year 6
Our class teacher is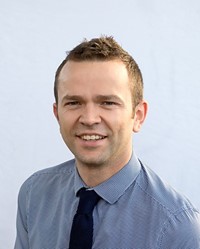 Mr Smith
We are supported by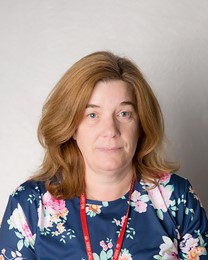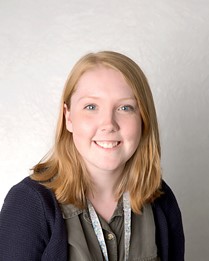 Mrs Henshaw                            Miss Sherry
Spring Term 2021 Topic is 'Extreme Earth'. Please click here to view our class updates on the Oak Home learning page.
This term our topic is 'Ancient Greece', through this term we will learn how the events have shaped our modern way of life. In Oak class we follow a sequential approach to learning our topic, that lets children bring learning from the various subjects to form a holistic understanding of ancient Greece.
We encourage a strong sense of respect and group involvement. Children's achievements are recognised and openly celebrated by the group. We explicitly teach and discuss core key principles such as group democracy and empathy as well as individual mindfulness, perseverance, and a growth mindset to our learning and new challenges. This positive attitude is at the heart of the learning at Oak class.
Mr Smith
School Council
So far back in Oak class we have compared our modern set of rules to those established in Ancient Greece. One specific rule, democracy has come under many debates and lead us into electing our own class councillors to represent us with the rest of the school.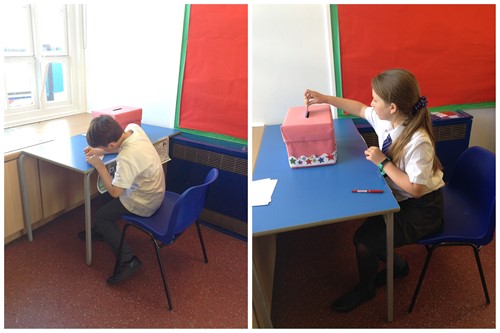 As well as our research into life in Ancient Greece, we have also started our study into forces that act upon us and influence our day to day lives.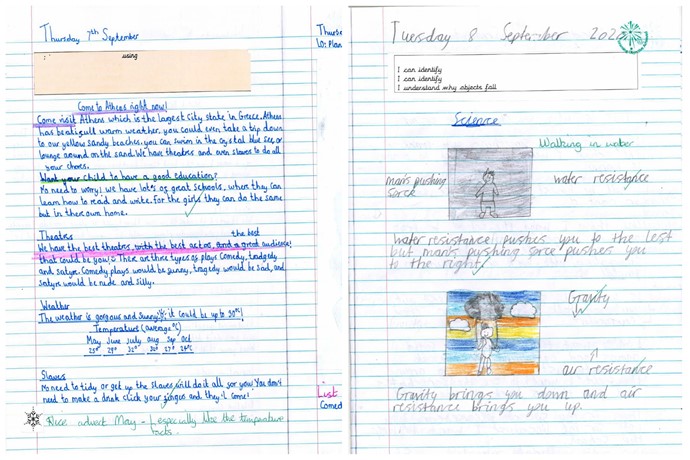 In P.E, we have been refining our biomechanics in the techniques of running and throwing. By peer coaching and supporting our postures and movements involved.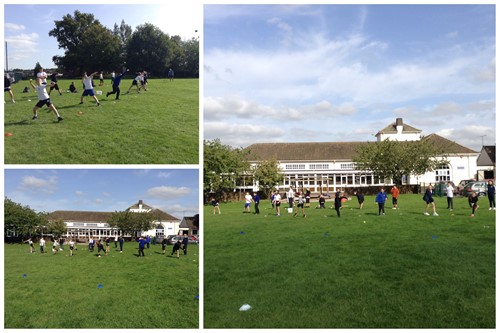 Great start everyone, let's keep this up!
This term we have learnt about Ancient Greece and their particular love for the theatre including eccentric masks. Within our DT project we created our own masks.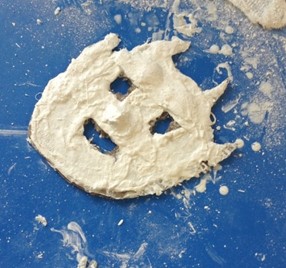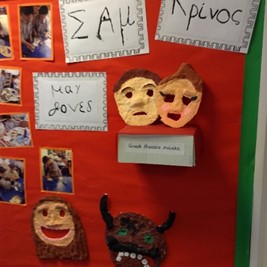 The pupils entered a competition organized by OWS and judged by Nobel Prize winner Malala Yousef's father. Lily Bache received an award for her letter on plastic prevention.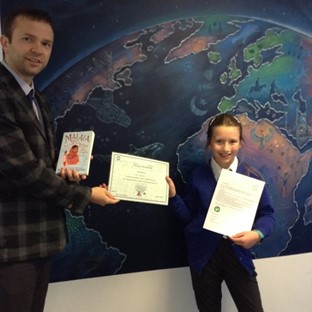 In the lead up to Christmas Oak class have enjoyed taking part in the Santa Dash and baking Christmas biscuits.