Governors
Chair of Governor's Welcome
Welcome to the Alveley Primary School website 2021.
As you may recall our 2019/2020 academic year got off to an excellent start with the successful Ofsted inspection in September but like every school in the land since March 2020, we have had to meet the challenges posed by the coronavirus pandemic.
As a governor at Alveley I was so impressed by the dedication of teachers and support staff across the school who worked selflessly during the first lockdown to keep the school operating safely within government guidelines for those pupils attending in key groups and also to ensure that high quality remote learning was available to children at home.
When the government allowed schools to partially reopen in June 2020, the strict risk control measures in place at Alveley together with excellent pupil behaviour and our parent community's support and confidence in the school meant that attendance levels were good and with general reopening in September the school was able to deliver an almost full curriculum plus a comprehensive 'catch up' programme tailored to pupils needs. Although of course there were no national tests in the summer of 2020, teacher assessments of Reading, Writing and Mathematics show that Alveley pupils had very good outcomes for attainment and progress.
As I write this in January of 2021 a second disruption of normal schooling is with us and high quality remote learning through our 'Tapestry' online learning journal is once again underway for the great majority of pupils, while those in key groups attend school with strict safety measures in place. However the news of effective vaccines raises hopes for a return to near normal schooling as we look towards the spring and summer.
This website provides a wide range of statutory and more general information about the school and also gives a flavour of how our pupils learn and progress throughout the year. We hope you will enjoy looking through it and find it useful and informative.
Geoff Baker
Chair of Governors
Our Governing Body is a strong and committed group of people who are very much involved in the running of the school and have a real stake in the education offered to our children.Their support and enthusiasm enhances and strengthens the systems and policies we adhere to as we continue to move forward.
The school governing body is made up of Trust appointed governors, staff governors and parent governors.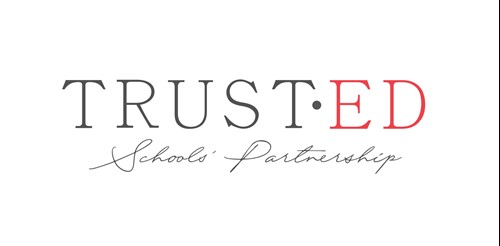 Trust Board and Members of TrustEd Schools' Partnership                                                    
Board of Trustees / Directors 
Mark Anderson (Diocese Trustee)
Geoff Baker (Member Appointed Trustee)
Allen Crawford Thomas (Member Appointed Trustee)
Vince Pizzoni (Member Appointed Trustee)
Sarah  Godden (CEO)
Nick Hooper (Member Appointed Trustee)
Vince Jones (Member Appointed Trustee)
Judy Mondon (Member Appointed Trustee and Chair)
Rose Patey (Diocese Trustee Safeguarding Link)

Members of TrustEd Schools' Partnership
Ray Gill
Karen Howells
Judy Mondon
David Ravenscroft
Alveley Local Governing Body
Geoff Baker (Board Appointed Governor and Chair)
Sarah Godden (Executive Headteacher)
Penny Jenkins (Board Appointed Governor)
Paul O'Malley (Head of School)
Richard Twigg (Parent Governor)
Neil Dunlop (Parent Governor)
Catherine Coleman (Staff Governor)
Chris Smith  ( Board Appointed Governor)
Richard Wassell ( Board Appointed Governor)